Student Organization Directory
---
1080Princeton
1080princeton's mission is to serve the Princeton community by creating evocative video and photojournalism projects that highlight the variety of issues, groups, and events affecting the student body.
E-mail:
1080p@princeton.edu
3D Printing
Princeton 3D Printing aims to educate the Princeton community about 3D printing and make the technology accessible to everyone.
E-mail:
3dprint@princeton.edu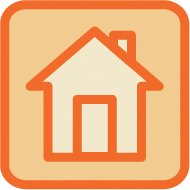 ACM Group, Princeton
Fosters community among COS majors and those interested in computer science, brings speakers from academia and industry, and prepares for ACM Programming Competitions.
E-mail:
ptonacm@princeton.edu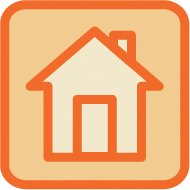 Advertise This
Advertise This is Princeton's first and only marketing and advertising club. Our mission is two-fold: first, to increase awareness of marketing as a possible career path for students, and second, to provide students with skills to thrive in any industr
E-mail:
adthis@princeton.edu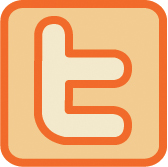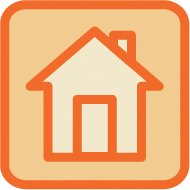 African Collective of Entrepreneurs, Innovators, and Technologists (ACE IT)
The African Collective of Entrepreneurs, Innovators, and Technologists is for African and African-American entrepreneurs, entrepreneurs interested in Africa, and anyone who wants a taste of the "start up" culture through our student-run business ventures.
African Students Association (PASA)
A cultural organization open to anyone from, interested in, or excited about Africa. Seeks to raise awareness on Africa & Africa-related issues and explores/celebrates the diversity of African cultures in order to foster unity/friendship amongst members.
E-mail:
akwaaba@princeton.edu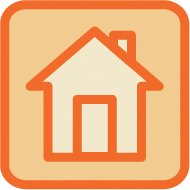 Aikido Club
The Princeton University Aikido Club allows students to explore Japanese culture, philosophy, and martial arts through the practice of Kokikai Aikido and provides the opportunity earn ranks from Kokikai Aikido International.
E-mail:
aikido@princeton.edu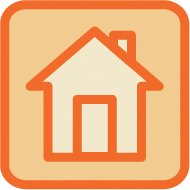 Alexander Hamilton Society
The Alexander Hamilton Society is dedicated to promoting debate on basic principles and contemporary issues in foreign, economic, and national security policy, in defense of individual liberty, limited government, rule of law, and democracy.
E-mail:
ahsoc@princeton.edu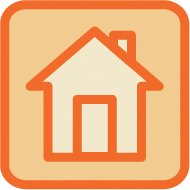 American Civil Liberties Union of Princeton
Princeton chapter of ACLU dedicated to fostering a dialogue on campus about civil liberties issues.
E-mail:
aclu@princeton.edu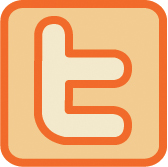 American Foreign Policy
AFP Magazine publishes editorials on a host of international issues and how they impact, and are impacted by, foreign policy of the United States. The magazine is entirely student run and operated.
E-mail:
afp@princeton.edu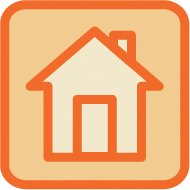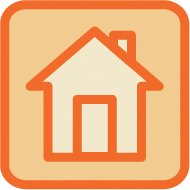 American Institute of Chemical Engineers
Princeton student chapter of the American Institute of Chemical Engineers; provides social events and career opportunities for Princeton's Chemical Engineers.
E-mail:
aiche@princeton.edu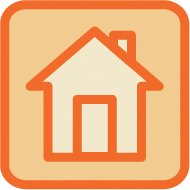 American Physician Scientists Association
The Princeton Local Chapter of the American Physician Scientists Association seeks to bring greater awareness of physician scientist careers and the MD/PhD to undergraduates through speaker events and conferences.
American Sign Language Club, Princeton University
The Princeton University American Sign Language Club (PUASL) is dedicated to promoting American Sign Language and awareness of the Deaf culture in the University community.
E-mail:
puasl@princeton.edu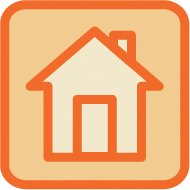 American Society of Civil Engineers
The ASCE Princeton Chapter is open to all students interested in the civil engineering profession.
E-mail:
asce@princeton.edu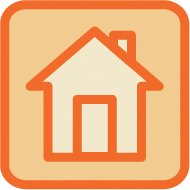 American Society of Mechanical Engineers - ASME / AIAA / SEDS
We are the ambassadors between the student body and the MAE department. We host events relevant to MAEs and maintain a relationship with the local chapters of the professional societies (ASME, AIAA, SEDS)
E-mail:
asme@princeton.edu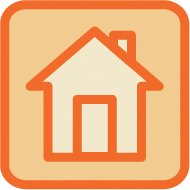 Analytics Group, Princeton
The Princeton Analytics Group is a student-run consultancy that partners with for and non-profit corporate clients in solving real-world business problems.
E-mail:
pag@princeton.edu
Anglers, Princeton
We are an organization committed to the promotion of fishing, especially fly fishing, as a form of outdoor recreation.
E-mail:
anglers@princeton.edu
Animal Welfare Society, Princeton
We are dedicated to the promotion of animal rights. Our efforts seek to raise awareness and encourage discussion of issues such as protection of wildlife and their environment, vegetarian/vegan options, and welfare of farm, research, and domestic animals.
E-mail:
animals@princeton.edu
Anime-Manga Princeton
The Anime-Manga Princeton club offers weekly screening of Japanese animation as a way of appreciating and enjoying this form of Japanese art and entertainment.
E-mail:
ampu@princeton.edu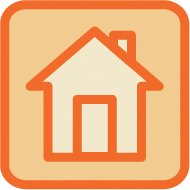 Anscombe Society
A student group that uses reason to defend the virtue of chastity, the importance of the family, and marriage as between one man and one woman.
E-mail:
anscombe@princeton.edu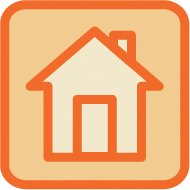 Arab Society Of Princeton
Geared towards exploring Arab heritage and culture and to unite Arab and non-Arab students.
E-mail:
arabsoc@princeton.edu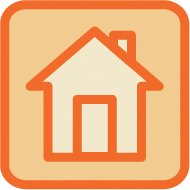 Architecture Association, Princeton
Architecture Association of Princeton is devoted to promote interest in architecture, help interested students learn about careers in architecture/design fields, and create a space for undergraduates to explore architecture outside of class.
E-mail:
arcap@princeton.edu
Asian-American Students Association
The Asian American Students Association is dedicated to increasing campus consciousness about the unique social, cultural, political, and historical experiences of Asians in America.
E-mail:
aasa@princeton.edu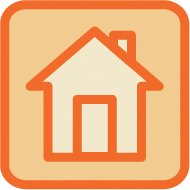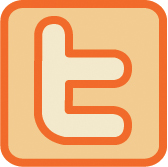 Association of Black Women, Princeton
An organization that aims to celebrate, unify and educate the community of black women on the Princeton campus.
E-mail:
pabw@princeton.edu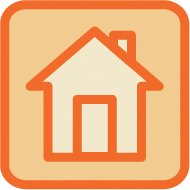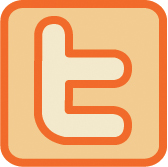 Astrobiology Club
Dedicated to the pursuit of understanding life in the universe, both on Earth and possibly elsewhere.
E-mail:
pabc@princeton.edu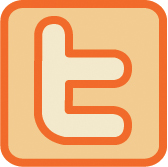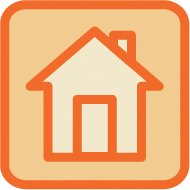 Athlete Ally
Athlete Ally is a group of LGBTQA athletes and straight allies dedicated to creating respect and support for all athletes regardless of sexual orientation, gender identity, race, class, religion, etc., and combatting homophobia and transphobia in sports.
E-mail:
athletes@princeton.edu
Augmented Reality/Virtual Reality ClubAutonomous Vehicle Engineering, Princeton
PAVE is Princeton's undergraduate-driven robotics research group. We focus on autonomous vehicle technology, and are developing an autonomous Ford Escape and an autonomous Ford Fusion, but also participate in side competitions and community outreach.
E-mail:
pave@princeton.edu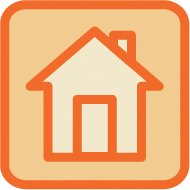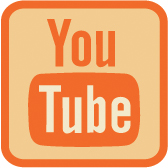 Ballet Folklorico de Princeton, Grupo
A dance group that promotes the spreading of Mexican culture and heritage through folkloric dance.
E-mail:
flkorico@princeton.edu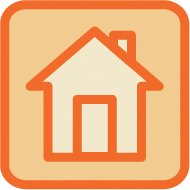 Ballet, Princeton University
A student group that brings ballet classes, performances, and other ballet-related events to Princeton.
E-mail:
puballet@princeton.edu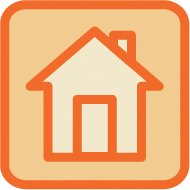 Band, Princeton University
Provides music and entertainment at PU sporting events & year round gatherings.
E-mail:
puband@princeton.edu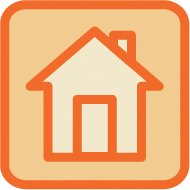 Bee Team, Princeton
If you've ever been interested in beekeeping, as a hobby or otherwise, BEE excited. No previous experience necessary.
E-mail:
bees@princeton.edu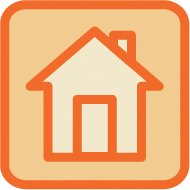 Beginning Uniting and Fueling Fitness (BUFF)
A health and fitness consultation group dedicated to improving the general well being of Princeton students.
E-mail:
buff@princeton.edu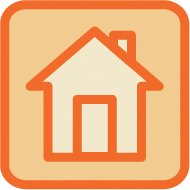 Bengal Tigers, Princeton University
PUBT fosters unity among Bengali students on campus through cultural festivities, food, and educational activities. We welcome everyone to experience the culture and hospitality of the Bengali people.
E-mail:
bengali@princeton.edu
Bhangra, Princeton
Princeton Bhangra is a competitive dance team that performs bhangra, a high-energy folk dance originating from the Punjab region of India and Pakistan.
E-mail:
bhangra@princeton.edu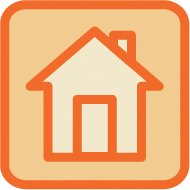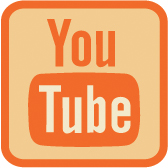 Bioethics Forum, Student
Forum for campus and national undergraduate discussion on the most compelling bioethical issues of our time.
E-mail:
bioethic@princeton.edu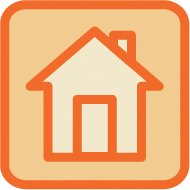 Biological Sciences Society
The Princeton University Biological Sciences Society (PUBSS) aims to promote and foster a sense of community among students pursuing degrees and careers in the biological sciences.
E-mail:
pubss@princeton.edu
Biomedical Engineering Society, Princeton
PBMES seeks to provide resources and guidance to all students interested in biomedical engineering.
E-mail:
pbmes@princeton.edu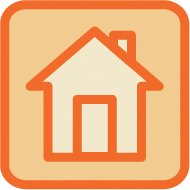 Black Arts Company-Dance
BAC is a company/family of dancers and performers with a range of experience from none to some, specializing in hip-hop, but also including many styles such as technical, popping, locking, reggae, African, lyrical hip-hop, and much more!
E-mail:
bac@princeton.edu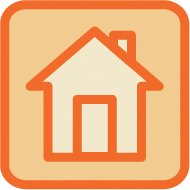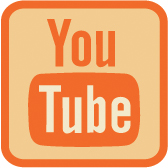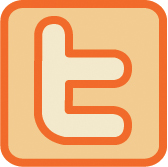 Black Arts Company-Drama
The Black Arts Company|Drama (BAC|Drama) is a student-managed theatre troupe dedicated to celebrating and exploring the cultural experiences of people from the African Diaspora through performance.We are dedicated to performing pieces that represent the m
E-mail:
bacdrama@princeton.edu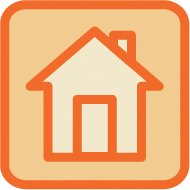 Black Student Union
Mission is to serve as the umbrella organization for other black student groups on campus.
E-mail:
bsu@princeton.edu
BodyHype
Founded in 1991, BodyHype Dance Company exists today as one of Princeton University\'s most successful and captivating student-run dance groups. A close-knit family in and outside of the studio, BodyHype is a group of versatile and engaging dancers.
E-mail:
bodyhype@princeton.edu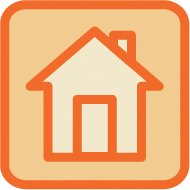 Botany Club
Through field trips, nature walks, and routine planting events, the Botany Club provides opportunities for Princeton students to learn about botany and fosters a love for plants.
E-mail:
botany@princeton.edu
Brass Ensemble
Princeton Brass Ensemble is dedicated to showcasing brass musicians on campus. We perform all genres of music from pop to classical and jazz.
E-mail:
pbe@princeton.edu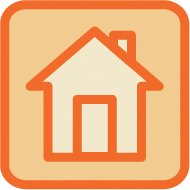 Brazil Society
Club to promote awareness of Brazilian culture on campus and to host Brazil themed events. Also, serves as a reference for students hoping to study abroad in Brazil. Serves as a liason to the Princeton Club do Brazil (Alumni Association in Brazil).
E-mail:
bsp@princeton.edu
Brewing Club, Princeton
The Princeton Brewing Club is devoted promoting a love of beer, as well as providing its members with the opportunity to learn more about and brew their own craft beers.
E-mail:
brew@princeton.edu
Bridge Club
Organizes bridge games and participation in tournaments.
E-mail:
bridge@princeton.edu
British Society, Princeton University
PUBS encourages pluralism and internationalism through celebration of British culture.
E-mail:
brits@princeton.edu
Bulgarian Undergraduate Society
The Bulgarian Undergraduate Society brings Bulgarian history, Bulgarian traditions, and the Bulgarian cuisine to the Princeton community encouraging celebration and understanding of a culture residing in the eastern parts of the European continent.
E-mail:
bus@princeton.edu
Business Today
Business Today's mission is to create a dynamic forum for influential business leaders to interact with top undergraduate students from campuses worldwide.
E-mail:
fscint@princeton.edu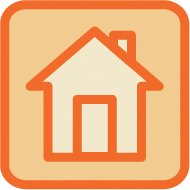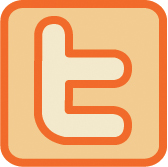 Business Volunteers, Princeton
PBV is a pro-bono consulting group that takes pride in its dual mission of community service and business training. Our members are passionate about giving back to the community and making a measurable difference for our partner organizations.
E-mail:
pbv@princeton.edu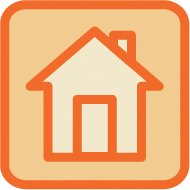 Canadian Club, Princeton
Social Association of Canadian students at Princeton
E-mail:
canada@princeton.edu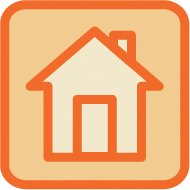 Capoeira, Princeton
Dedicated to spreading the Afro-Brazilian culture across campus.
E-mail:
capoeira@princeton.edu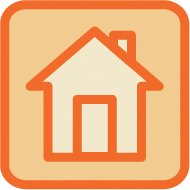 Caribbean Connection, Princeton
To provide all Princeton students a means for celebrating and learning about the Caribbean.
E-mail:
pcc@princeton.edu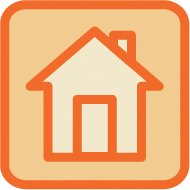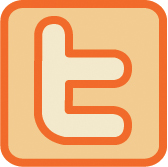 Chamber Orchestra. Princeton
PCO is a chamber orchestra whose focus is performing medium-sized ensemble pieces that might not otherwise be heard on campus.
E-mail:
pco@princeton.edu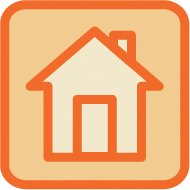 Cheese and Bad Movies Club
We eat cheese and watch bad movies. Seriously.
E-mail:
cheese@princeton.edu
Chess Club
Weekly meetings to play casual games of chess. We send teams to tournaments every semester as well.
E-mail:
chess@princeton.edu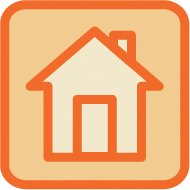 Chinese Music Ensemble
ChiME provides instruction and performance opportunities in traditional Chinese instruments and music.
E-mail:
chime@princeton.edu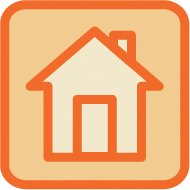 Chinese Students Association
Dedicated to celebrating Chinese culture through various festivals, charity, and social events throughout the year.
E-mail:
csa@princeton.edu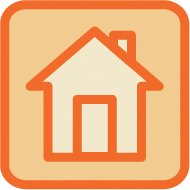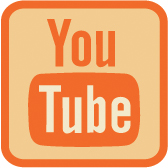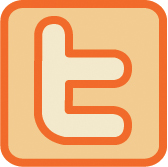 Chinese Theatre, Princeton
A group dedicated to performing Chinese theatre plays in Chinese.
E-mail:
ctheatre@princeton.edu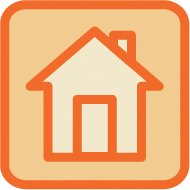 Circle of Women
Our mission is to equip girls with self-reliance, knowledge, and increased capacities to both enhance their own lives and to contribute productively to their societies through increased access to education.
E-mail:
circle@princeton.edu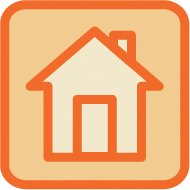 Classic Movie Appreciation ClubClub de Lectura
E-mail:
lectura@princeton.edu
Coffee Club, Princeton
Whole Latte Love is Princeton's coffee appreciation club, fostering an enjoyment and appreciation of coffee and its processes from farming to roasting to brewing. Join us and taste some awesome coffee!
E-mail:
latteluv@princeton.edu
Cognitive Science Society
The Cognitive Science Society is a group dedicated to forming a community for interdisciplinary discussion about how the mind works. We welcome perspectives from all backgrounds, ranging from philosophy to engineering, linguistics, psychology, neuroscienc
College Democrats
Political education, discussion & advocacy as related to the Democratic Party.
E-mail:
pudems@princeton.edu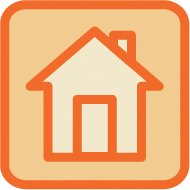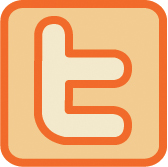 College Republicans
Princeton College Republicans is the official representative for the Republican Party on Princeton's campus. We strive to promote conservative ideals and values among the student body, support Republican candidates, and host relevant speakers or events
E-mail:
pucolrep@princeton.edu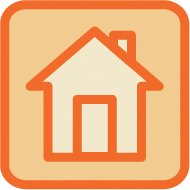 Colosseum Club, The
The Colosseum Club throws action-packed events on weekend nights. Colosseum Club: Seize the night! (Plus we are the masters of the annual dodgeball tournament)
E-mail:
awesome@princeton.edu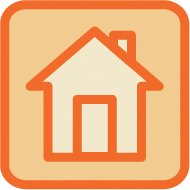 Comics Club, Princeton
The Princeton Comics Club provides a space to discuss comic books and related media (comics-based TV shows, movies, Comic-Con, etc.) and coordinates trips to comics-related events in the area.
E-mail:
comics@princeton.edu
Committee on Bipartisanship
PCOB is a political organization dedicated to cooperation, compromise,and centrism. We try to break down the binary between partisan, campus political groups and foster a public dialogue focused on bipartisan solutions and compromise.
E-mail:
pcob@princeton.edu
Committee on Palestine, Princeton
Founded in 2000, the Princeton Committee on Palestine (PCP) works to end the occupation in Palestine, defend Palestinian human rights, and raise awareness in the Princeton community about the Palestinian narrative. We stand in solidarity with the Palesti
E-mail:
pcp@princeton.edu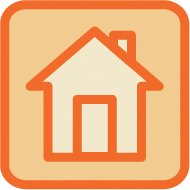 Competitive Engineering, Princeton Unviersity
PCE provides an environment in which engineering and non-engineering students alike can compete together on year-long engineering/build competitions. In its pilot year, PCE participated in the SpaceX HyperLoop Pod Competition.
E-mail:
pce@princeton.edu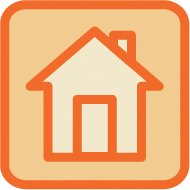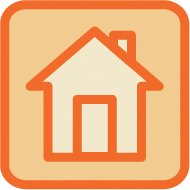 Composers Collective, Undergraduate
The Princeton Composers Collective is a collaborative group of undergraduates dedicated to the writing and performance of original student compositions. We workshop musical ideas weekly and hold several concert events each year.
E-mail:
compose@princeton.edu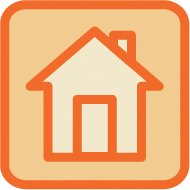 Cooking Club
Cooking club seeks to cook delicious food on Princeton's campus.
E-mail:
feedme@princeton.edu
Corporate Finance, Princeton
Educate. Inspire. Empower. We provide a platform for students to exchange ideas about corporate finance and learn from professionals in the industry. More importantly, we empower our members with a powerful network of support from fellow Tigers.
E-mail:
pcfc@princeton.edu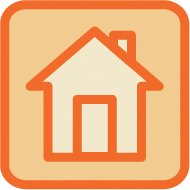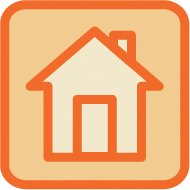 Cube Club, Princeton
Promotes interest in solving and speedsolving twisty puzzles including the Rubik\'s Cube.
E-mail:
cubeclub@princeton.edu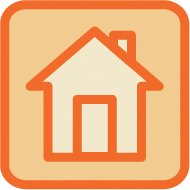 Culinarians, Princeton
Princeton Culinarians engage in cooking sessions to promote a better understanding of cuisines across different cultures, experiment with creative styles and advanced cooking techniques and interact with professionals in the field.
Dancing to Christ's Beat
Dancing to Christ's Beat is a student organization at Princeton University. Our vision is to promote Christ's gospel through dance while creating leaders in Christ and providing a medium for members to experience a more intimate relationship with Go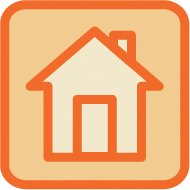 Data Science Club
An organization to educate students in the field of data science, hosting data hack-a-thons, tech talks, workshops, and career opportunities.
E-mail:
datasci@princeton.edu
Debate Panel
Parliamentary debate team that competes in weekly tournaments, both internationally and nationally.
E-mail:
debate@princeton.edu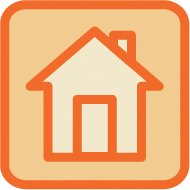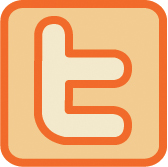 Developing New Aspirations
Developing New Aspirations (DNA) is a community of former athletes and artists who gather to discuss our pasts and prepare to find fulfillment in lives without our old activities.
E-mail:
dna@princeton.edu
Development Lab, Princeton
We aim to promote and encourage engagement, literacy, and research with development and topics related to development through programming based on lectures by faculty both at Princeton and from other Universities.
E-mail:
pdlab@princeton.edu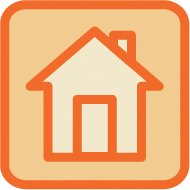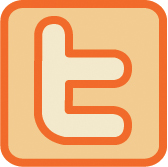 Disability Awareness, Princeton
PDA organizes awareness events on campus to promote disability awareness, education, and inclusion. Our main event is a Carnival for children with disability, their siblings, and Princeton students during November.
E-mail:
pda@princeton.edu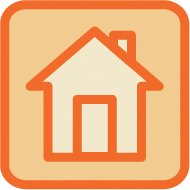 diSiac Dance Company
diSiac Dance Company pushes the frontiers of artistic expression through hip hop and contemporary dance. We put on two full-scale productions per year, in addition to smaller performances, workshops, and social events.
E-mail:
disiac@princeton.edu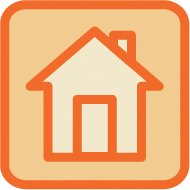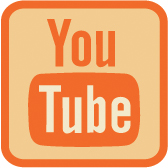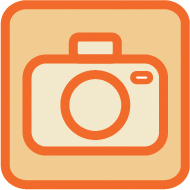 DoroBucci
DoroBucci is Princeton's premier African dance group. Through rhythmic beats and interperative dance, DoroBucci aims to promote and encourage a deeper knowledge and appreciation for African dance and culture.
E-mail:
dorolove@princeton.edu
East West Theater, Princeton
Princeton East West Theater is dedicated to promote inclusivity and creativity and encourage the exploration of Asian and Asian American identity through theater performance arts among the Princeton community.
E-mail:
eastwest@princeton.edu
Ellipses
Ellipses Slam Team is Princeton University's first spoken word organization. Ellipses members are dedicated to spreading the art and appreciation of poetry by sharing their stories and expressing their unique approach to writing and performance.
E-mail:
slampoet@princeton.edu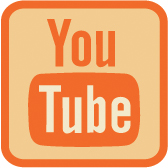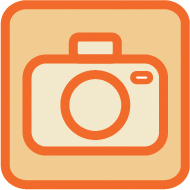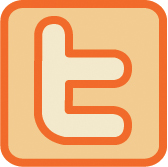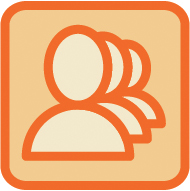 Energy Association
The Princeton University Energy Association (PUEA) serves to bring together students interested in all aspects of the energy field, be it policy, research, or business.
E-mail:
puea@princeton.edu
Engineering Council
A student council serving our undergraduate engineering students. We organize events such as biweekly study breaks and the Mr. Engineering Pageant. We also help to orient freshmen and act as a liaison between the students and the SEAS administration.
E-mail:
ecouncil@princeton.edu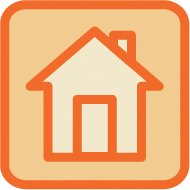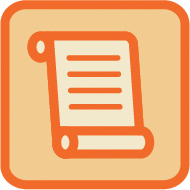 Entrepreneurship Club
The mission of the Princeton Entrepreneurship Club is to expose students to entrepreneurship, strengthen the entrepreneurial community at Princeton, and provide resources for entrepreneurial students to succeed.
E-mail:
eclub@princeton.edu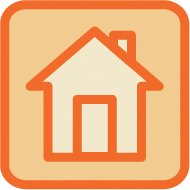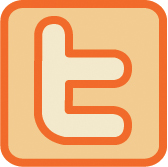 Envision
Envision seeks to address the deficit between rapidly developing technologies that will fundamentally transform our world on the one hand and discussion on how to guide their application and impact on the other.
E-mail:
pufuture@princeton.edu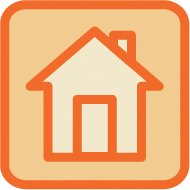 Equality Project, Princeton
PEP aims to realize full LGBTQA equality by fostering civic engagement and promoting social responsibility.
E-mail:
equality@princeton.edu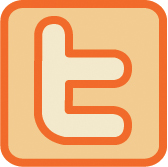 eSports, Princeton
Princeton eSports is a casual/competitive club dedicated to playing eSports, including League of Legends,, Dota 2, Hearthstone, and CS:GO. Members hang out to play casually every week, and play competitively in the Collegiate StarLeague.
E-mail:
scheroes@princeton.edu
Expressions Dance Company
eXpressions Dance Company, founded in 1979, is the oldest student run dance company at Princeton. eXpressions specializes in contemporary dance, and also encourages innovative choreography across genres. The company puts on two performances each year.
E-mail:
dancexp@princeton.edu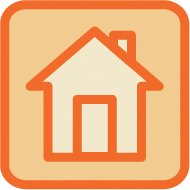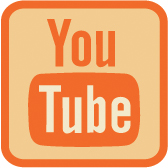 figments Magazine
Figments is a speculative fiction magazine dedicated to promoting high-quality storytelling in the sci-fi, fantasy, and horror genres, to proving the literary and intellectual merit of these genres, and to forming a community for celebrating these genres.
E-mail:
figments@princeton.edu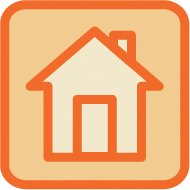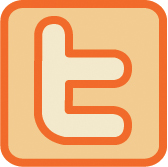 Figure Drawing Club
To be added
E-mail:
gofigure@princeton.edu
Film Productions, Princeton
Princeton Film Productions is Princeton's only student-run film studio, producing short films that are written, acted, shot and edited by students every semester. Our mission is to allow students to share, create and collaboration on original art films
E-mail:
princetonfilm@princeton.edu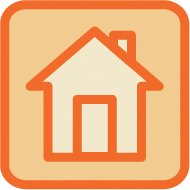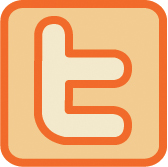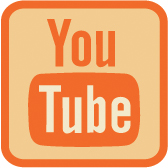 Film Society, Princeton
Focused upon the active participation of all types of film complemented by weekly screenings, forums & excursions. Mainly focused on screening independent and foreign films, every Friday at 8pm in McCormick 106.
E-mail:
ptonfilm@princeton.edu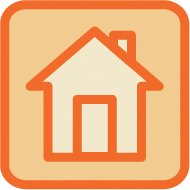 Footnotes
Fresh all-male a cappella since 1959 -- 300 Walker Hall Audition Room
E-mail:
footnote@princeton.edu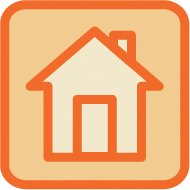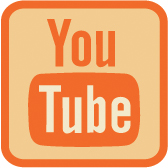 French Society
Supporting the development of a Francophone community within the University by providing a social and intellectual platform for French-speaking members of the Princeton community.
E-mail:
frenchsc@princeton.edu
Fuzzy Dice
Fuzzy Dice, Princeton's Most Attractive Improv Group, was founded in 2004 as the first troupe on campus to offer both long- and short-form improv. With a "work hard, play hard" mentality, we don't just perform great improv but also have a lot
E-mail:
fuzzyd@princeton.edu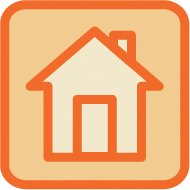 Gap Year Network
We provide community and advocacy for all students who take time off. We focus especially on students returning from leaves in the fall and spring, so that they feel welcomed on campus and find any resources they need.
E-mail:
gapyear@princeton.edu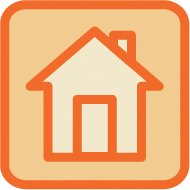 Garden Project, Princeton
We are a student-run, educational, organic garden located north of Forbes College at 79 Alexander Street. We hold workdays twice a week as and events throughout the year, including campfires, harvests, and yoga in our garden.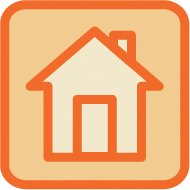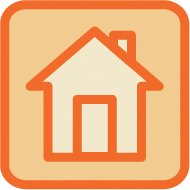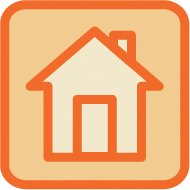 Gates Scholars
The Princeton Gates Millennium Scholars promotes awareness about the national Gates program's activities, reaches out to prospective scholars, and establishes a community for current scholars on campus.
E-mail:
gatespu@princeton.edu
Geoscience Society
Princeton University Geosciences Society (PUGS) seeks to bring together students who share an interest in Geosciences.
E-mail:
geos@princeton.edu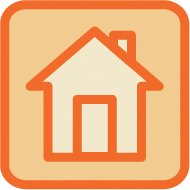 German Association, Princeton
The German Association of Princeton aims at providing the means for German speakers and learners at Princeton University to interact with one another and develop a deeper understanding and appreciation of German language and culture.
E-mail:
germanap@princeton.edu
Global China Connection
GCC Princeton is dedicated to cultivating relations between China, the United States, and the international community.
E-mail:
gcc@princeton.edu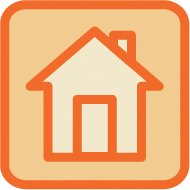 Go Club, Princeton
Play and promote the ancient board game known as Go, Wei Qi or Baduk. Provide lessons, host lectures, and more.
E-mail:
goclub@princeton.edu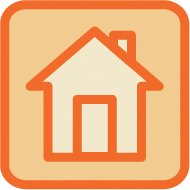 Golf Club, Princeton
Promote the game of golf on campus through competition, instruction, and social events.
E-mail:
golfclub@princeton.edu
Gospel Ensemble
Student directed musical group, re-formed in 1983 to spread the Gospel of Jesus Christ through song.
E-mail:
puge@princeton.edu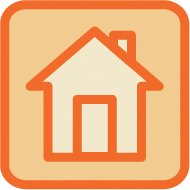 Greening Dining
E-mail:
eatgreen@princeton.edu
Grind Arts Company
Grind Arts Company creates boundary pushing theatrical experiences.
E-mail:
grind@princeton.edu
Gymnastics Club
Princeton Gymnastics Club is a student run organization that gives students a chance to learn, practice, and compete at gymnastics. All are welcome, no experience necessary.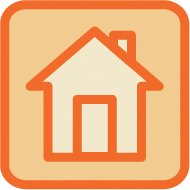 Health and Performance Psychology Int. (HAPPI)
This club focuses on reducing the stigma surrounding mental health for varsity student athletes. The mission of the club is to bring every athlete to an optimal performing level through performance related events and activities.
E-mail:
happi@princeton.edu
Hidden Minority Council
The Princeton Hidden Minority Council is a council that works to better the campus environment for first generation and low income students at Princeton, through advocacy, connecting students to resources, and dialogue.
E-mail:
phmc@princeton.edu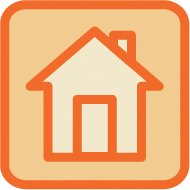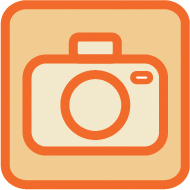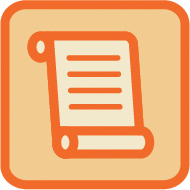 High Steppers
A step group dedicated to using stomps, claps, and shouts to create energetic rhythms. Stepping originates from various areas of the African Diaspora and we aim to bring that tradition to the performing arts at Princeton.
E-mail:
highstep@princeton.edu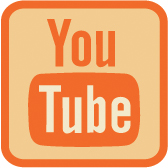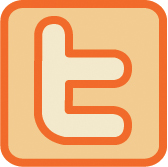 Historical Review, Princeton
The Princeton Historical Review serves to provide Princeton students an opportunity to publish exceptional historical and area studies papers in a yearly magazine. Papers are selected through a competitive application process.
E-mail:
hreview@princeton.edu
Hong Kong Students Association
Aims to enrich campus life by bringing HK students & introducing HK culture to the University community.
E-mail:
hongkong@princeton.edu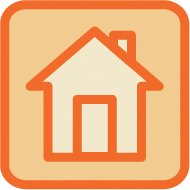 Humans of Princeton
Humans of Princeton is an ongoing photo-documentary project that captures the stories and lives of the Princeton community - both University affiliates and townspeople.
E-mail:
hsofpton@princeton.edu
In Bocca al Lupo Italian Theater Company
In Bocca al Lupo is a theater group dedicated to bringing Italian theater, both in the original language and in translation, to campus through end-of-semester performances and improv Commedia Dell'Arte sketches throughout the year.
E-mail:
inbocca@princeton.edu
Independent Student Union
Provide a forum for discussion Independent Life and organize events and activities.
E-mail:
isu@princeton.edu
Innovation Princeton Journal of Science
Organizataion is a general hub for all-things STEM on campus - we publish articles and put on events related to science communication and impact.
E-mail:
innov@princeton.edu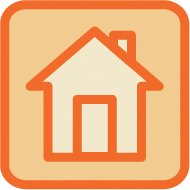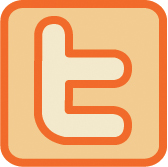 Institute for Chocolate Studies
We make chocolate. We are Princeton's first student-run bean-to-bar chocolate factory.
E-mail:
chocolat@princeton.edu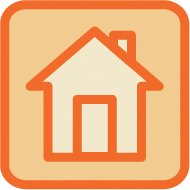 IRC: International Relations Council
Center for Model United Nations at Princeton and forum for campus discussion on international relations and global issues. Hosts two Model United Nations conferences (high school, PMUNC, and collegiate, PICSim) and competes at international conferences.
E-mail:
modelun@princeton.edu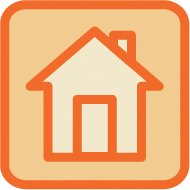 ISAP: International Students Assoc. of Princeton
Organzation that fosters bonding amongst international students, and exposes interested American students to cultures from around the world.
E-mail:
isap@princeton.edu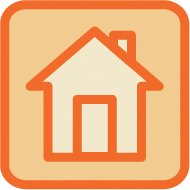 Ivy Council
The Ivy Council engages students within the Ivy League to facilitate an exchange of ideas and seeks to develop student leadership and includes public service and global exchange opportunities. Ivy Council convenes at the 8 schools multiple times a year.
E-mail:
ivycounc@princeton.edu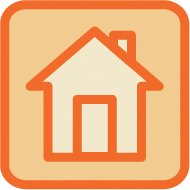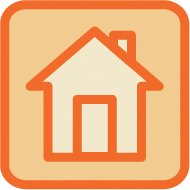 J Street U Princeton
J Street U Princeton works to engage Princeton students in a more meaningful conversation around the Israeli-Palestinian Conflict and to organize Princetonians to advocate for strong American leadership towards a two-state solution to the Conflict.
E-mail:
jstu@princeton.edu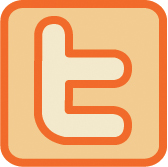 Japanese Students Association
Brings students together to enhance Princetonians' understanding of Japanese culture.
E-mail:
jsa@princeton.edu
Jewish Progressives
The Alliance of Jewish Progressives is committed to a vision of social justice and equality and to the idea that all people deserve freedom and the opportunity to forge their own futures.
E-mail:
jprog@princeton.edu
Journal of Bioethics, Princeton
This publication is written and edited by undergraduate students from universities across the country. We work with a Technical Review Board of leaders in education, medicine, science, and ethics to provide a broad view of current issues in bioethics.
E-mail:
pjb@princeton.edu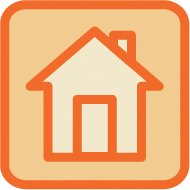 Journal of East Asian Studies
PJEAS is an academic publication featuring student work on East Asian political, economic, and social affairs.
E-mail:
prjeas@princeton.edu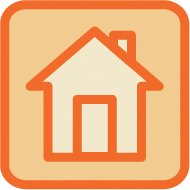 Juggling, Princeton
Dedicated to the enjoyment and advancement of juggling and other physical arts.
E-mail:
juggling@princeton.edu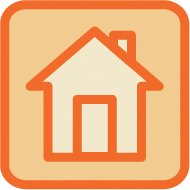 Kalaa
A dance company which performs various styles of Indian classical dance including Kuchipudi and Bharatnatyam.
E-mail:
kalaa@princeton.edu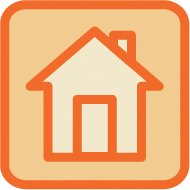 Katzenjammers
The Ivy League's oldest co-ed a cappella group; we sing a wide variety of music from jazz and oldies to pop and classical.
E-mail:
pukatz@princeton.edu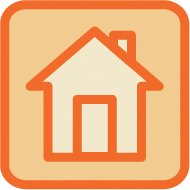 Kindred Spirit
KS is a Christian a cappella group spreading the gospel through song and to glorifying the Lord Jesus Christ. We offer inspirational outreach to Princeton and to our audiences everywhere through arch sings, community service, and local performances.
E-mail:
kspirit@princeton.edu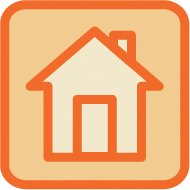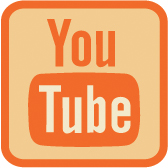 Koleinu
Princeton's oldest and only Jewish a cappella group.
E-mail:
koleinu@princeton.edu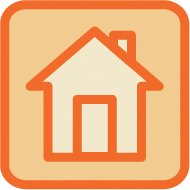 Korean American Students Association
The Korean American Student Association is dedicated to helping students learn about and share Korean heritage.
E-mail:
kasa@princeton.edu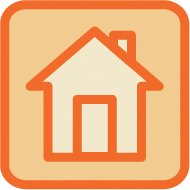 Krav Maga Association, Princeton
Group for all people interested in Krav Maga, of all levels, from complete beginners to advanced practitioners.
E-mail:
krav@princeton.edu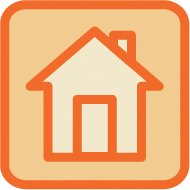 La Vie en Cello
La Vie en Cello is Princeton University's only cello ensemble. The ensemble was formed in 2015 to bring fun and approachable music to Princeton University while maintaining the classical tradition.
E-mail:
cello@princeton.edu
Language Project, Princeton University
PULP offers free translation services to non-profits and gives students opportunities to practice their language skills. PULP's mission: use the multilingual skills of college students to break down language barriers. All proficiency levels welcome.
E-mail:
pulp@princeton.edu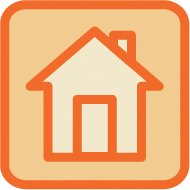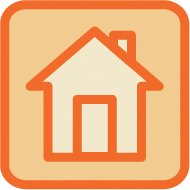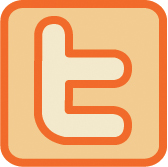 Latin American Student Organization (LASO)
We are an organization dedicated to celebrating and recognizing the uniqueness of Latin American countries and cultures, by bringing together Latin American students and the general student body.
E-mail:
laso@princeton.edu
Latinos Y Amigos, Princeton
Princeton Latinos y Amigos (PLA) is the pan-Latino group on campus. We strives to be an inclusive community that hosts events that span the political, civic engagement, cultural, and social spectrum related to latinidad for all interested individuals.
E-mail:
latinos@princeton.edu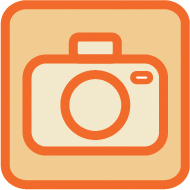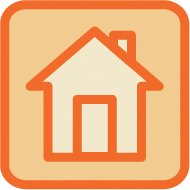 Leadership for Change
Leadership for Change envisions a Princeton culture in which leaders are not defined by position or title, but rather by students' motivation to develop themselves and others as leaders.
E-mail:
leader@princeton.edu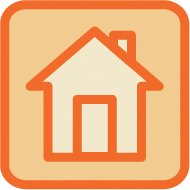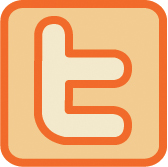 LEDA Scholars at Princeton
LSAP strives to create a sense of community among LEDA scholars, to establish mentoring relationships between Scholars currently attending Princeton, and to reach out to LEDA Scholars who are considering attending Princeton.
E-mail:
lsap@princeton.edu
Liar's Club, Princeton
A community united by a love for games involving deceit (Mafia, Resistance, Liar's Dice, etc.).
E-mail:
liars@princeton.edu
Libertarians, Princeton
Provides presence, voice, and fellowship among those interested in the political philosophy of libertarianism.
E-mail:
liberty@princeton.edu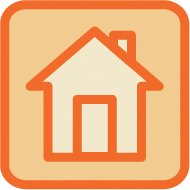 Lux Choir
Lux Choir is a choir specializing in sacred music in the Anglican tradition.
E-mail:
lux@princeton.edu
Magic: The Gathering
The Magic: The Gathering club provides opportunities for people new to the game to learn about, discuss, and play casually. We also provide opportunities for more experienced players to play competitively and provides information about local tournaments.
E-mail:
magic@princeton.edu
Magician's Club
The Princeton Magician's Club is dedicated to helping its members learn, practice, and perform magic. We are open to anyone willing to learn, from the seasoned pro to the complete novice.
E-mail:
magician@princeton.edu
Malaysian and Singapore Student Association
We organise activities for Singaporeans, Malaysians and anyone interested in the cultures, food and anything else about Singapore and Malaysia!
E-mail:
masa@princeton.edu
Mas Flow
Mas Flow is Princeton's premier Latin dancing group. As Latin music has become international, Mas Flow is excited to bring Latin dancing to campus. We hope to help our members grow as dancers and choreographers through preforming and hosting workshops.
E-mail:
masflow@princeton.edu
MASJID (Muslim Advocates for Social Justice)
MASJID - Muslim Advocates for Social Justice is a social justice group that provides space for Muslims and non-Muslims to come together around different social justice issues.
E-mail:
masjid@princeton.edu
Materials Research Society, Princeton
Princeton chapter of Materials Research Society. Fostering excitement in the understanding of materials in everyday life, as well as scientific research.
E-mail:
pmrs@princeton.edu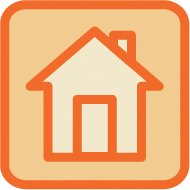 Mathematics Club
Provides academic services to undergraduates with an interest in mathematics, organizes social events for math students, and facilitates the development of close connections between all members of the Princeton math community.
E-mail:
mathclub@princeton.edu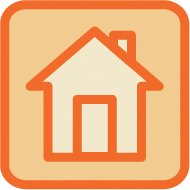 Minority Association of Pre-Health Students
We Support pre-health undergraduates of minority by garnering a community that guides and directs students on a path geared towards leading them to various interest in the field of pre-health.
E-mail:
pumaps@princeton.edu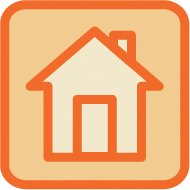 Mock Trial
Princeton Mock Trial competes in American Mock Trial Association organized tournaments against other universities using fictional criminal or civil legal case. Trials center around public speaking, critical thinking, acting and improv skills.
E-mail:
mt@princeton.edu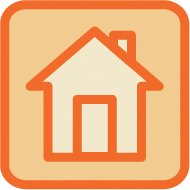 Model Congress, Princeton
The nation's premiere civics education program for high school students.
E-mail:
pmc@princeton.edu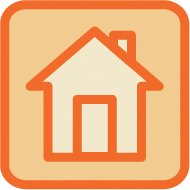 Muay Thai Club
The Princeton Muay Thai Club is committed to helping you achieve your fitness, sport, and self-defense goals.
E-mail:
muaythai@princeton.edu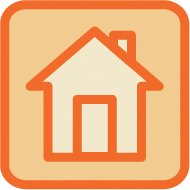 Muse, Princeton
Princeton Muse encourages open and honest dialogue through pairing strangers together for Conversation events.
E-mail:
muse@princeton.edu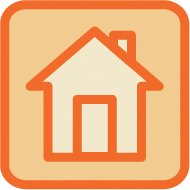 Music Group, Princeton
Princeton Classical Music Players hosts recitals and get-togethers for music lovers on campus. Classical Music Hour, an informal concert series, is held every Friday from 6:30-7:30 PM in Rocky Common Room. More formal events occur on a monthly basis.
E-mail:
pmusic@princeton.edu
Music in Mind
Bridging the arts, sciences & humanities through music. Events include interdisciplinary dinner discussions, community service through music, social events/study breaks, and music-making.
E-mail:
mim@princeton.edu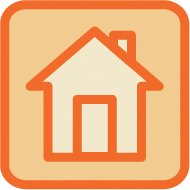 Naacho
Naacho is Princeton's premier South Asian Dance company. Naacho prides itself on presenting a wide variety of traditional and contemporary South Asian dances including Bollywood, Classical, Folk, Raas, Bhangra, and Fusion.
E-mail:
naacho@princeton.edu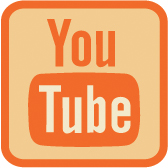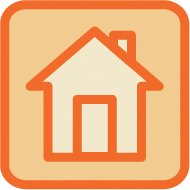 Nassau Literary Review
A forum for creative artists and writers. Features the work of undergraduate students on a semiannual basis. Hosts literary and artistic events. Features personal & critical essays and reviews on its website.
E-mail:
nasslit@princeton.edu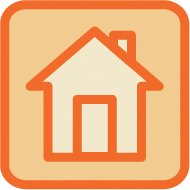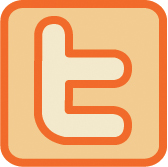 Nassau Weekly
Weekly news, humor and literary publication distributed free to all students on campus.
E-mail:
nweekly@princeton.edu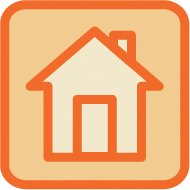 Nassoons
The Nassoons are Princeton 's oldest all-male a capella group, founded in 1941.
E-mail:
nassoons@princeton.edu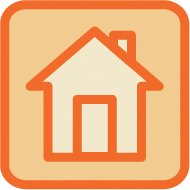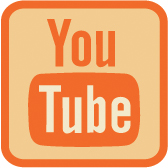 National Society of Black Engineers
Professional and academic development of Black engineers and students in the math/sciences.
E-mail:
nsbepu@princeton.edu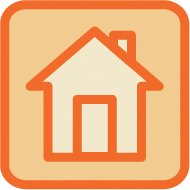 Natives at Princeton
Natives at Princeton is devoted to fostering dialogue and action on Native American and Indigenous issues here at Princeton.
E-mail:
naap@princeton.edu
Neuroscience Network, Princeton
The goal of PNN is to promote a community of individuals interested in neuroscience both on and off the campus.
E-mail:
pnnetwork@princeton.edu
New Zealand Club
Off the Record
We are Princeton's Premier Hip-Hop and R&B A Cappella Group. We sing exclusively these genres from multiple time periods and we are composed of singers, rappers, and beatboxers.
E-mail:
otr@princeton.edu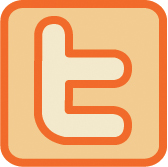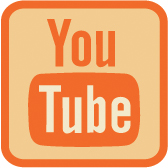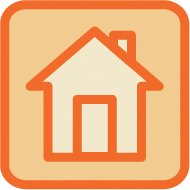 Old NasSoul
Old Nassoul is an all-male a cappella group dedicated to bringing Soul Music to Princeton University.
E-mail:
nassoul@princeton.edu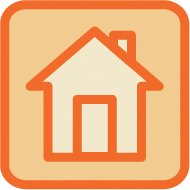 Open Source
Join us in contributing to open source software projects! Beginners are welcome. We contribute to Python and OpenMRS, a medical records plaform widely used in developing countries. We aim to build a supportive, diverse open source community on campus.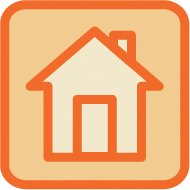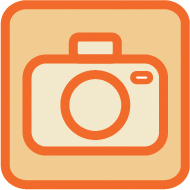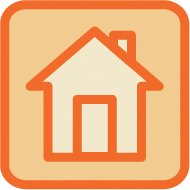 openART
OpenART will provide a supportive community of visual arts enthusiasts targeted to, but not limited to, students committed to developing their artistic and creative potential but who have not chosen to pursue the Program 2 or visual arts certificate.
E-mail:
openart@princeton.edu
Opera Company, Princeton
The Princeton Opera Company (POCO) is a student run opera organization at Princeton. We produce and perform fully staged opera productions, recitals, master classes, opera scenes performances, and new music collaborations.
E-mail:
opera@princeton.edu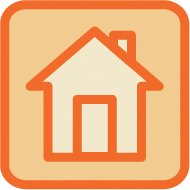 Operations Research Society, Princeton
The mission of the Princeton Operations Research Society (PORS) is to promote the field of operations research within the Princeton community and to support the development of students in the Operations Research and Financial Engineering (ORFE) department
E-mail:
opre@princeton.edu
OPUS 21
Opus 21 is dedicated to bringing an eclectic repertory of chamber music to Princeton University and beyond. As cultural ambassadors, Opus 21 strives to broaden the public's interest in chamber music and collaborate with other peer institutions.
E-mail:
opus21@princeton.edu
Orange Pan-Hellenic Association
An organization celebrating Hellenic culture while aiming to develop a better understanding of current issues in Greece and to foster ties among the members of Princeton's Greek and Greek-American communities.
E-mail:
opa@princeton.edu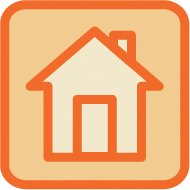 Order of Black Male Excellence, The
An organization that provides a sense of fraternity and an arena for political, social and cultural discussions. OBME's mission is to promote and enhance the Black male experience on campus through a range of academic, social and service events.
E-mail:
theorder@princeton.edu
Pehchaan
Represents the Pakistani and Pakistani-American presence on campus.
E-mail:
pehchaan@princeton.edu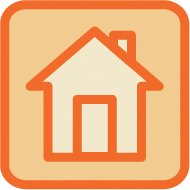 Percussion Players Ensemble, Princeton
The Princeton University Percussion Players Ensemble is a concert percussion ensemble open to all undergraduate and graduate students. We are dedicated to performing percussion pieces with a high level of excellence. We welcome all levels of experience.
E-mail:
puppe@princeton.edu
Performing Arts Council
PAC is the governing council for Princeton's student performing arts community. PAC warps to to promote an appreciation for the performing arts as well as logistics pertaining to rehearsal and performance space.
E-mail:
arts@princeton.edu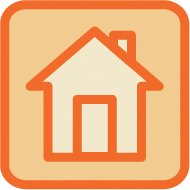 Persian Society of Princeton
Aims to introduce the Princeton Community to the rich Persian history and traditions.
E-mail:
persian@princeton.edu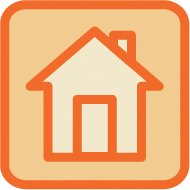 Philosophical Society, Princeton
Philosophical discussions, guest lectures and social gatherings.
E-mail:
pps@princeton.edu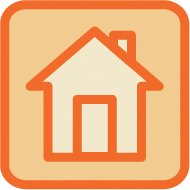 Physics Students, Princeton Society of
Sponsors academic and social events to foster open discussion, interaction, and a love of physics.
E-mail:
psps@princeton.edu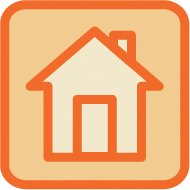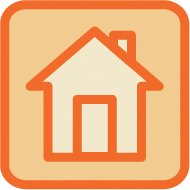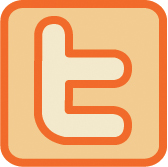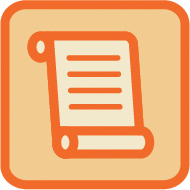 Pianists Ensemble, Princeton
PPE is devoted to bringing multi-hand and multi-keyboard piano music to the Princeton area. We perform repertoire for up to five pianos, and we hope to build a supportive community of pianists who can collaborate together and put on exciting performances.
E-mail:
pianists@princeton.edu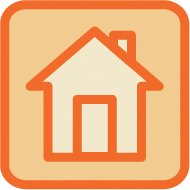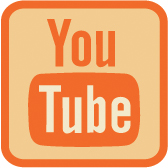 Players, Princeton University
A musical theatre organization that produces 4 to 6 musicals and revues a year. All shows are directed, acted, produced, and designed by students.
E-mail:
pup@princeton.edu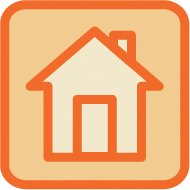 Poker Club, Princeton
An organization dedicated to promoting poker as a tool to teach various academic skills such as game theory, risk analysis, and probability.
E-mail:
gpsts@princeton.edu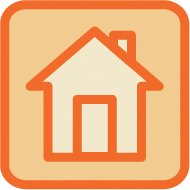 Polish Society
The Princeton Polish Society is dedicated to promoting community among students of Polish descent and those interested in Polish culture, raising awareness about Polish language and customs, and providing a space to practice language and customs.
E-mail:
polishso@princeton.edu
Pre-Dental Association
Princeton Pre-dental Association aims to create a community of students aspiring for careers in the field of dental medicine that can be a source of support, advice, and education about the field and the process of applying to dental schools.
E-mail:
ppda@princeton.edu
Pre-Law Society, Princeton University
Provides the opportunity for students to evaluate careers in law and prepare for law school.rnrn
E-mail:
prelaw@princeton.edu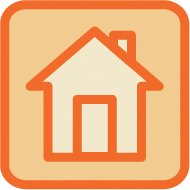 Pre-Veterinary Society, Princeton
The Princeton Pre-Veterinary Society provides students interested in pursuing careers in the veterinary field with resources, support, and information regarding the veterinary school application process, possible career paths, and other opportunities.
E-mail:
prevet@princeton.edu
Premedical Society, Princeton
The Princeton Premedical Society is the premier student resource for undergraduates at Princeton University considering a career in healthcare. We are committed to actively providing opportunities, support, and mentorship to premedical students.
E-mail:
premed@princeton.edu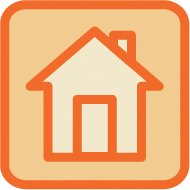 Pride Alliance
A group of gay, lesbian, bisexual, transgender, queer, asexual, questioning and straight-ally students dedicated to promoting acceptance and understanding through organizing safe social spaces and events for the student body.
E-mail:
pride@princeton.edu
Princeton for North Korean Human Rights (PNKHR)
PNKHR aims to spread awareness of the human rights violations in North Korea and the difficulties that North Korean defectors face when resettling in South Korea. We also support North Korean human rights advocacy groups through fundraising efforts.
E-mail:
pnkhr@princeton.edu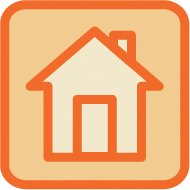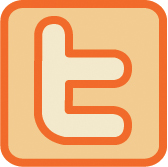 Princeton Progressive, The
The Princeton Progressive is the liberal-leaning political publication on campus. We post articles regularly on our website: www.princetonprogressive.com, and we are hoping to publish a print issue a few times per year.
E-mail:
prognat@princeton.edu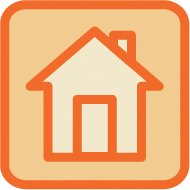 Princeton Tonight
Princeton Tonight is Princeton University's first broadcast television show, aiming to provide students with real-world television and film production experience through the Princeton University Broadcast Center and other campus outlets.
E-mail:
tonight@princeton.edu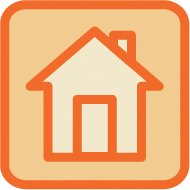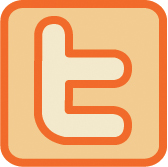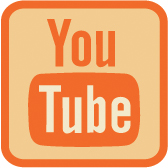 Princeton Traveler
The Princeton Traveler is an online publication dedicated to inspiring the University's students to travel and discover the world outside the orange bubble.
E-mail:
traveler@princeton.edu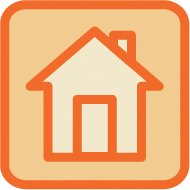 Princeton University Latinx Perspectives Organization (PULPO)
Princeton University's Latinx Perspectives Organization is intent on diversifying what it means to be Latinx and raising awareness of Latinx issues.
E-mail:
pulpo@princeton.edu
Princeton University Letterpress
The Princeton University Letterpress is an organization dedicated to the study and practice of letterpress typography and book binding. We meet weekly in the Typography Studio in Lewis Arts Center to work on current projects and discuss future ideas.
E-mail:
putype@princeton.edu
Princeton Votes
Princeton Votes aims to promote civic engagement and voter registration on campus.
E-mail:
pvotes@princeton.edu
Pro-Life, Princeton
We seek to promote the dignity of every human life, in all its stages, from conception until death.
E-mail:
prolife@princeton.edu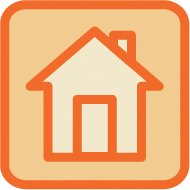 Producers Incubator
PPI is a group for producers, singers and songwriters to work together, nurture their talent, and make music.
E-mail:
ppi@princeton.edu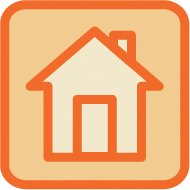 Public Health Review
The Princeton Public Health Review (PPHR) is the premier student-run publication for issues in health. Our goal is to provide a forum for students to share health-related research and opinions without limitation.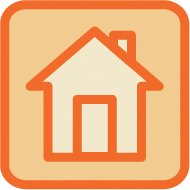 PUZZLES
PUZZLES (Princeton University Zealously Zany Logical Enigma Solvers) is a group of students who love logic puzzles, word games, brain teasers, and secret codes. We host a school-wide Puzzle Hunt and work on bringing Escape Rooms to Princeton as well.
E-mail:
puzzles@princeton.edu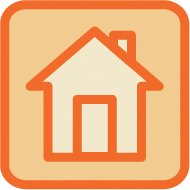 Quest Scholars Network, Princeton
The Princeton chapter of the national Quest Scholars Network. Our main objectives are fostering a close-knit community of Quest Scholars on campus, and connecting high-achieving, low-income high school students to QuestBridge.
E-mail:
puqsn@princeton.edu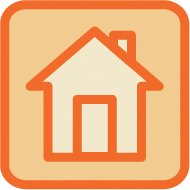 Quipfire! Improv Comedy
Quipfire! is Princeton's oldest improv group and is ranked in the top ten college improv groups nationwide, but we think of ourselves more as a group of best friends who improvise together. We perform in over a dozen shows every year.
E-mail:
quipfire@princeton.edu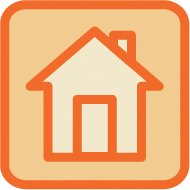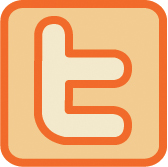 Quiz Bowl
Organizes and participates in academic competitions.
E-mail:
cbowl@princeton.edu
Racing Electric, Princeton
Princeton Racing Electric aims to design and manufacture an electric formula car for participation in the SAE International Formula Hybrid competition.
E-mail:
pre@princeton.edu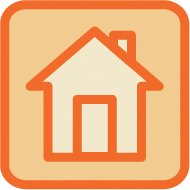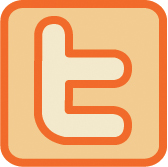 Radio Control Club, PrincetonRaqs: Princeton Belly Dance Company
Princeton's only belly dance troupe is a welcoming and tight-knit community of women who love to learn and perform belly dancing. Members host workshops, give performances, and build a stronger belly dance community on Princeton's campus.
E-mail:
rakso@princeton.edu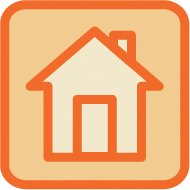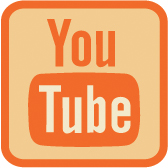 Real Estate, Princeton
E-mail:
pureg@princeton.edu
Relay for Life at Princeton
Relay for Life of Princeton organizes events to raise money for the American Cancer Society in order to fund cancer research, provide better support resources for cancer patients and survivors, and to raise general awareness about cancer.
E-mail:
relay@princeton.edu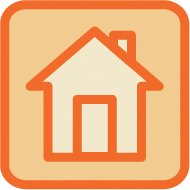 Rise Up Princeton
Rise Up Singing is a gathering of students who enjoy making music together. We meet weekly for at least two hours and anyone is welcome to come.
E-mail:
riseup@princeton.edu
Roaring 20
A co-ed a cappella group from Gershwin to Gaga since 1983.
E-mail:
roaring@princeton.edu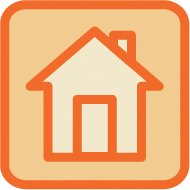 Robotics Club
Club focused on small-to-medium size robotics projects, robotics classes, and outreach to high school robotics clubs.
E-mail:
robot@princeton.edu
Rock Ensemble, Princeton University
We are Princeton University's only student-run, University-recognized rock band.
E-mail:
pure@princeton.edu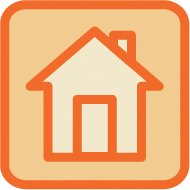 Rocketry Club
We build and launch rockets and love DeltaV.
E-mail:
rockets@princeton.edu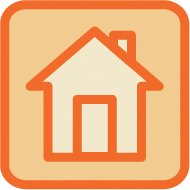 Romanian Students & Scholars
RSSA aims to promote the cultural and intellectual values of the Romanian People.
E-mail:
rssa@princeton.edu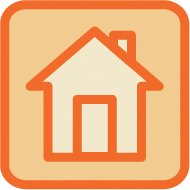 Russian Undergraduate Students Association
An association of students of Russian language background or with an interest in Russian language and culture.
E-mail:
rusa@princeton.edu
Scandinavian Club
Cultural organization that aims to share our Scandinavian culture and tradition with the Princeton community.
E-mail:
pscands@princeton.edu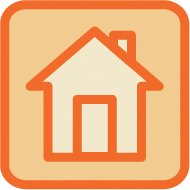 Seniors and Youth (SAY)
Seniors and Youth (SAY) is a program that breaks down communication barriers that exist between different generations and nationalities. Princeton students and senior citizens in South Korea engage in weekly Skype calls to learn and empower each other.
E-mail:
say@princeton.edu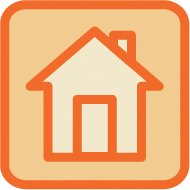 Service in Style
This student organization orchestrates and hosts an annual professional-quality fashion show to raise autism awareness and to fundraise for Eden Autism Services. This show, called Fashion Speaks, is the largest student-run charity event on campus.
E-mail:
style@princeton.edu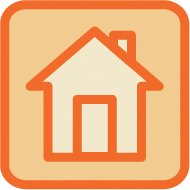 Shakespeare Company, Princeton
Student-run theatre company dedicated to performing and producing works of the Bard and his contemporaries, as well as modern works that respond to the original Shakespearean texts.
E-mail:
psc@princeton.edu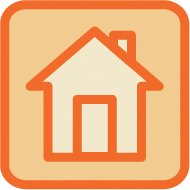 Shere Khan
Shere Khan, named after the tiger in The Jungle Book, has been entertaining audiences with energetic, contemporary co-ed a cappella since 1993. Find out more at www.skprinceton.com!
E-mail:
sherkhan@princeton.edu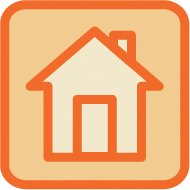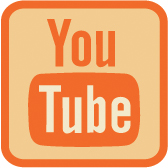 Shruggers?
No-audition Performing Arts Coalition Including: Lobster Club Improv Comedy and Acapellago A Cappella.
E-mail:
shrug@princeton.edu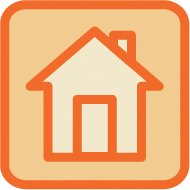 Simulation Games Union
A club for recreational board games and other non-computer simulation games.
E-mail:
sgu@princeton.edu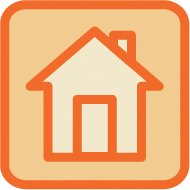 Small-Business Consulting, Princeton
Princeton Small-Business Consulting is dedicated to serving local small-businesses while giving students the opportunity to gain practical consulting experience.
E-mail:
psbc@princeton.edu
Smart Women Security
SWS focuses on investment education through instructive seminars, mentoring initiatives, meetings with investors such as Warren Buffett, and provides resources for greater knowledge of the financial markets.
E-mail:
sws@princeton.edu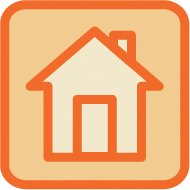 Social SustainabilitySociety for Princeton Urbanists
The Society for Princeton Urbanists is dedicated to promote and encourage the study, analysis and discussion of topics pertaining to urban studies, including geography, planning, architecture and sociology on campus and in the New Jersey region.
E-mail:
purban@princeton.edu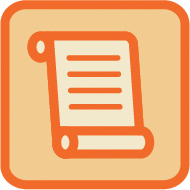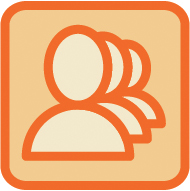 Society of Hispanic Professional Engineers
Works to promote the career development of Hispanic professional engineers so that they can serve as role models for the Hispanic community.
E-mail:
shpe@princeton.edu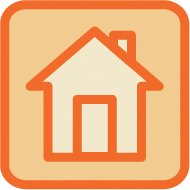 Society of Women Engineers
Aids in the development of women engineers through events for current and aspiring students.
E-mail:
swe@princeton.edu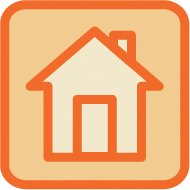 Songline
Songline Slam Poetry performs spoken word and slam poetry through cohesive, themed shows, and competes in on and off-campus competitions and slams.
E-mail:
songline@princeton.edu
Songwriters Society, Princeton
A community of students at Princeton who create and perform their own original music. We host both informal gatherings to support students in collaborating on songs as well as formal performance events for students to show their songs.
E-mail:
songwrit@princeton.edu
South Asian Students Association
SASA unites the culture of over a billion people from various South Asian nations through celebration, action, education and service. We strive to offer something for everyone to be engaged in South Asian culture!
E-mail:
sasa@princeton.edu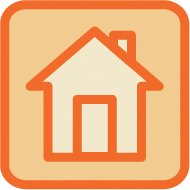 South Asian Theatrics, Princeton (PSAT)
The nation's first South Asian theatre company.
E-mail:
psat@princeton.edu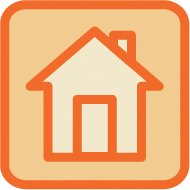 Southern Society, Princeton
The Princeton Southern Society aims to increase awareness of Southern culture through social events, the arts, academia and other useful means and to facilitate relationships between Princeton's undergraduates and people and places in the South.
E-mail:
southsoc@princeton.edu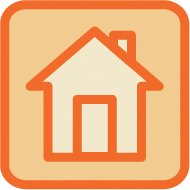 Speak with Style
Everyone benefits from effective communication. SwS provides a platform for students to develop and practice improv speaking, speechwriting, presentation, pitching, and interview skills through fun weekly practicums and workshops.
E-mail:
speak@princeton.edu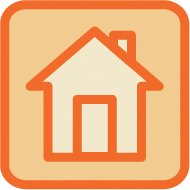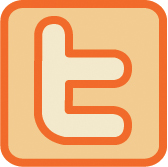 SpeakOut
SpeakOut is a student run activist organization dedicated to raising awareness about sexual assualt and violence and helping to create a safer environment on our campus.
E-mail:
speakout@princeton.edu
Spoon
Spoon promotes culinary appreciation among students. We publish online articles and hold on-campus events to spread a love of food.
E-mail:
spoon@princeton.edu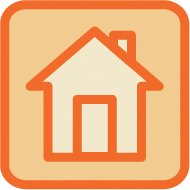 Sports Analytics, Princeton
Conducts and publishes advanced analysis of sports statistics and the front office finances associated with each sport. We will give access to databases and resources in order to support innovative research, and publish findings online.
E-mail:
analysis@princeton.edu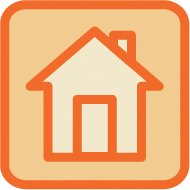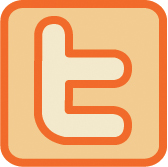 Sports Industry Club, Princeton
Aid students interested in the sports industry establish connections with alumni, gain insight into the industry, and secure internships/jobs in the field.
E-mail:
sic@princeton.edu
Stella Art Club
Promotes visual arts on campus through events, workshops, study breaks, and volunteering.rn
E-mail:
artclub@princeton.edu
Stripe Magazine
Princeton's first fashion magazine. Published online, features articles on fashion, beauty, and campus life.
E-mail:
stripemag@princeton.edu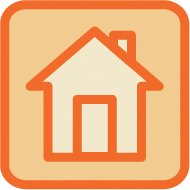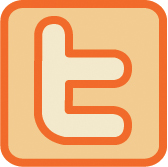 Student Health Advisory Board
SHAB is dedicated to promoting health and wellness on campus. We serve as liaisons between UHS and the student body and design and implement health-related projects to benefit our peers.
E-mail:
shab@princeton.edu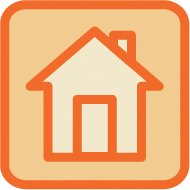 Students for Gender Equality, PrincetonStudies in Late Antiquity & the Middle Ages Journal, Princeton
...
Sustainable Engineering and Development Scholars (SEADS)
We are a sustainable education and outreach organization that is dedicated to providing a structured program for freshman and sophomore scholars to learn more about applied sustainability.
Sustainable Software Initiative
The Sustainable Software Initiative is a project-focused organization that aims to use software to address sustainability challenges on Princeton's campus and beyond.
E-mail:
ssi@princeton.edu
Swara
Princeton Swara is a student group dedicated to promoting Indian classical music on campus through performances by students, academic panel discussions and guest recitals featuring professional musicians
E-mail:
swara@princeton.edu
Swing Club
Offers free swing dance lessons every week to all members of the University community. Instructors teach East Coast, Charleston, Balboa, and Lindy Hop style swing, and lessons are followed by an open social dance.
E-mail:
swing@princeton.edu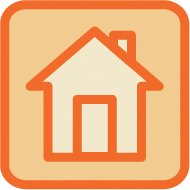 Sympoh
Urban Arts: breakdancing, popping, hip hop-no auditions or experience required. Freestyle shows annually.
E-mail:
sympoh@princeton.edu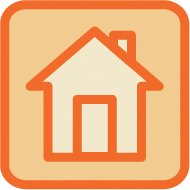 Taiwanese American Students Association
Dedicated to promoting an understanding of and appreciation for Taiwanese culture and heritage on the Princeton campus.
E-mail:
tasa@princeton.edu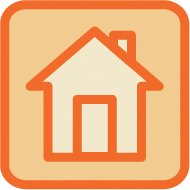 TAMID
The TAMID Group is a nonprofit organization that develops professional skills of undergraduate students through hands-on interaction with the Israeli economy in an apolitical, areligious setting.
E-mail:
tampidpu1@princeton.edu
Tango Club, Princeton
The Princeton Tango Club organizes Argentine Tango weekly workshops with guest instructors, social events, and a yearly tango festival.
E-mail:
putango@princeton.edu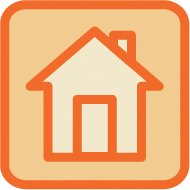 TAPCATS
TapCats is Princeton's one-and-only tap troupe on campus, open to dancers of all skill levels (from 0 to infinity, inclusive). We're completely non-selective and have opportunities for experienced dancers as well as for beginners.
E-mail:
tapcats@princeton.edu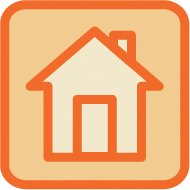 Tarana
An avenue for individuals to appreciate, learn, create, and perform South Asian music.
E-mail:
tarana@princeton.edu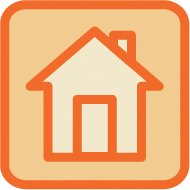 Tau Beta Pi
The engineering honor society. We recognize engineering students with a history of leadership and academic achievement.
E-mail:
taubetap@princeton.edu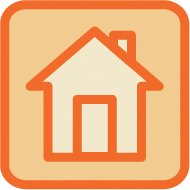 Texans Club, Princeton
The Texans club organizes social events for Princeton students regardless of their state heritage - though events do tend to have a Texan feel.
E-mail:
texans@princeton.edu
THAIGERS: Thai Students' Association
We aim to promote an appreciation of Thai culture, deepen knowledge regarding Thailand, and assist Princetonians with the intention of traveling to Thailand. All our activities are for the benefit of all members of the Princeton community.
E-mail:
thaigers@princeton.edu
The Alternative
The Alternative is a student group that offers an alternative social scene to the drinking and hookup cultures on campus.
E-mail:
altlife@princeton.edu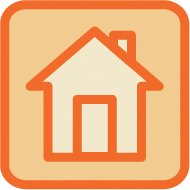 The Stripes
The Stripes is a student-run publication focused on issues of race, culture, and minority identity.
E-mail:
tstripes@princeton.edu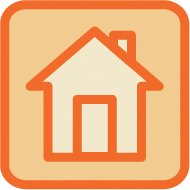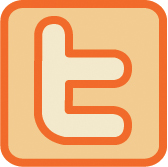 Theatre Intime
Produces approximately five plays and/or musicals annually. Hosts variety of other Princeton performing arts groups.
E-mail:
intime@princeton.edu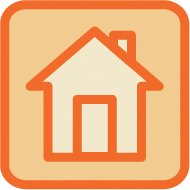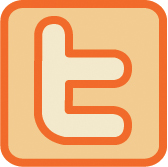 Tiger Capital Education
Tiger Capital Education is dedicated to educating the Princeton campus on all things related to investing, connecting with buy-side professionals, and providing basic financial literacy.
E-mail:
tce@princeton.edu
Tiger Guard
Tiger Guard is Princeton's one and only colorguard! We work to promote love of the arts on campus and foster school spirit. We spread awareness of colorguard as a sport and provide an outlet for those who wish to begin or continue their experience.
E-mail:
tigguard@princeton.edu
Tiger Investments
The only buy-side focused student group on campus, providing a forum to discuss investment strategies, teaching a proprietary investing education curriculum, and hosting finance speaker events involving industry experts.
E-mail:
tinvest@princeton.edu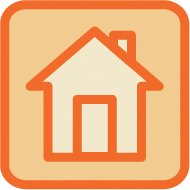 Tiger Magazine
Princeton's first and only humor magazine since 1882.
E-mail:
tigermag@princeton.edu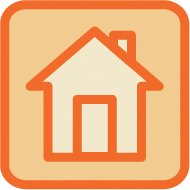 Tigerlilies, The
Tigerlilies was founded in 1971 and is Princeton\'s original all-female a cappella singing group.
E-mail:
tigerlil@princeton.edu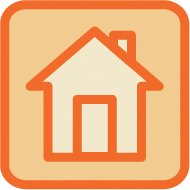 Tigers for Israel
Princeton's Israel advocacy and cultural group.
E-mail:
tfisrael@princeton.edu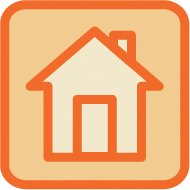 Tigertones, The Princeton
Princeton's signature all-male a cappella singing group. Good friends and good music since 1946.
E-mail:
tones@princeton.edu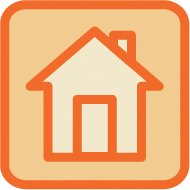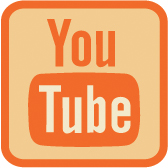 Tigressions, The
Since 1981, the Tigressions have entertained audiences with their unique brand of bold, contemporary all-female a cappella.
E-mail:
tigress@princeton.edu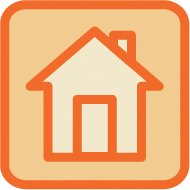 To Write Love on Her Arms
To Write Love On Her Arms (TWLOHA) is a non-profit movement dedicated to presenting hope and finding help for people struggling with depression, addiction, self-injury, and suicide.
E-mail:
twloha@princeton.edu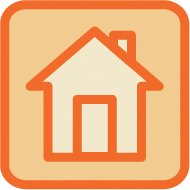 Tora Taiko, Princeton
We are a musical group dedicated to the practice and performance of taiko, or Japanese drumming, known as taiko.
E-mail:
taiko@princeton.edu
Tory, Princeton
Campus journal of conservative thought. Published quarterly (in print and online) with an additional freshman issue.
E-mail:
tory@princeton.edu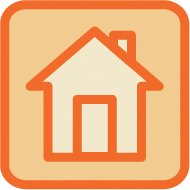 Triangle Club
The oldest touring collegiate musical comedy troupe in the nation! Student written and professionally directed.
E-mail:
triangle@princeton.edu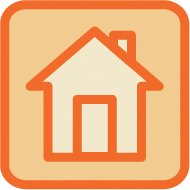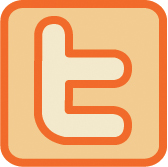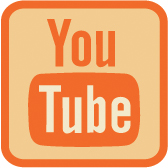 Triple 8 Dance Company
Triple 8 is Princeton's East Asian Dance Company. We perform styles ranging from lyrical, to hip hop, to traditional Asian dance, to martial arts. No previous experience or Asian background necessary!
E-mail:
triple8@princeton.edu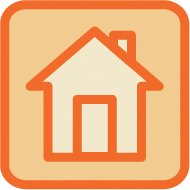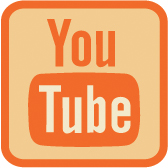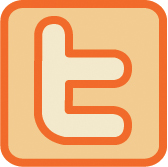 Umqombothi
Umqombothi is Princeton's African a cappella group. We bring vibrant music from several different African cultures of both a traditional and more contemporary nature. We hope to spread awareness about the African continent.
E-mail:
umq@princeton.edu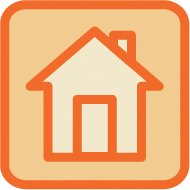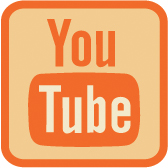 Undergraduate Engineering Council
The Undergraduate Engineering Council is the representative board for BSE students at Princeton University. We hold a variety of events, including student panels, study breaks, Teaching Awards, and a Mr. Engineering Pageant.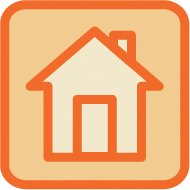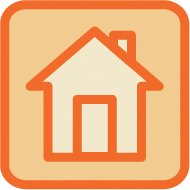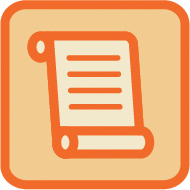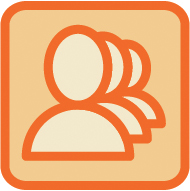 Undergraduate Student Government (USG)
The Undergraduate Student Government
E-mail:
usg@princeton.edu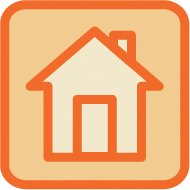 United Left, Princeton
PUL is a pluralist, non-hierarchical organization committed to mobilizing students of left-wing dispositions and serving as a space for convergence, dialogue, and action toward a more just and egalitarian future.
E-mail:
unitedleft@princeton.edu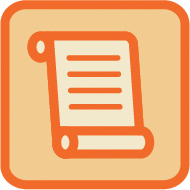 United World Colleges Club of Princeton
The UWC Club at Princeton aims to reconnect UWC students and provide a social network which these students can access.
E-mail:
uwc@princeton.edu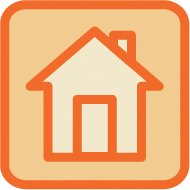 University Press Club
Organization of student journalists selected to write for professional newspapers and magazines.
E-mail:
pressclb@princeton.edu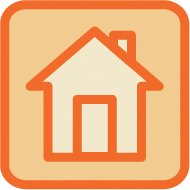 Unix Users Group, Princeton
Promotes and supports the use of free and alternative operating systems such as those built on Linux and BSD.
E-mail:
pug@princeton.edu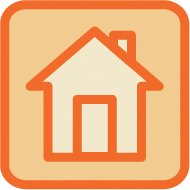 US-China Coalition, Princeton University
To train undergraduate students to understand and analyze Chinese domestic and international policy from a Chinese perspective. To equip the next generation of leaders with the necessary tools needed to maintain a robust understanding of US-China policy.
E-mail:
uschina@princeton.edu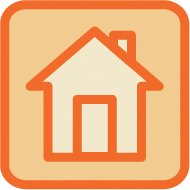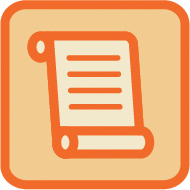 USG Movies
A subsidiary of the Undergraduate Student Government dedicated to showing both popular and artistic films. The main program is the weekend movie screenings at the Garden Theater.
E-mail:
usgmovies@googlegroups.com
Venture Capital Club, Princeton
The Princeton Venture Capital Club is a student organization that looks to promote the creativity and confidence to succeed in the venture capital industry.
E-mail:
pvcc@princeton.edu
VERTE Magazine
VERTE Magazine is Princeton's first publication dedicated to sustainable fashion, lifestyle, and design. VERTE aims to galvanize change in the campus community by featuring student writers, artists, and models.
E-mail:
verte@princeton.edu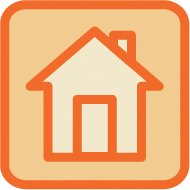 Video Game Society
Princeton's video game club. Organizes game- and development-related events/activities of all sorts, from game nights to development classes to designer talks and discussions.
E-mail:
vgs@princeton.edu
Vietnamese Students Association
The Vietnamese Student Association seeks to expose the Princeton student body to traditional Vietnamese culture and customs through events such as film screenings and study breaks.
E-mail:
vsaboard@princeton.edu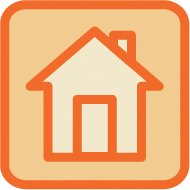 VTone
VTone is Princeton's first East Asian Music Production Group. Our repertoire consists of a capella pieces as well as mashups, medleys, and remixes. We focus on East Asian music (Chinese, Korean, and Japanese), but we do English pieces as well!
E-mail:
vtone@princeton.edu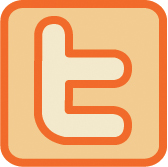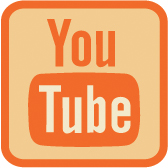 Whig-Cliosophic Society, American
The Nation's oldest college political, literary, and debating society.
E-mail:
whigclio@princeton.edu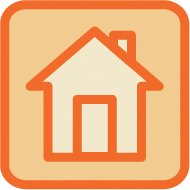 Wildcats, The
The Wildcats are an all-female a cappella group which was founded in 1987 on the motto "Strong women, Strong voices." The Wildcats sing everything from Aretha Franklin to Adele and pride themselves on their deep, dark sound. GET WILD.
E-mail:
wildcats@princeton.edu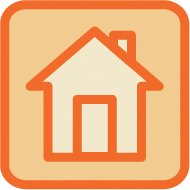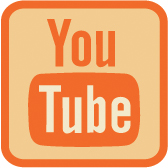 Wilderness Society, Princeton
The Princeton Wilderness Society (PWS) is an independent, undergraduate-run outdoors club. We provide a community for all outdoors enthusiasts, from climbers to hikers to paddlers, to come together and find partners to adventure with.
E-mail:
wsoc@princeton.edu
Women in Business, Princeton
PWIB seeks to empower a vibrant community of imaginative and entrepreneurial Princeton women through business exposure and experience. Through business skill workshops, panels, and off-campus company visits, PWIB aspires to help enterprising women.
E-mail:
pwib@princeton.edu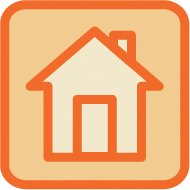 Women in Computer Science, Princeton
PWiCS serves two main purposes: first, to support and mentor women in the computer science department; and second, to do outreach programs to interest young women in computer science.
E-mail:
pwics@princeton.edu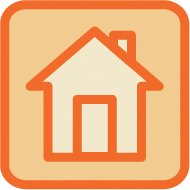 Women in Science Colloquium
We are dedicated to fostering discussions between female faculty and students in science, math, and engineering. We welcome undergraduates, graduate students, postdocs and faculty to our events, which include dinner discussions once or twice a month.
E-mail:
wisc@princeton.edu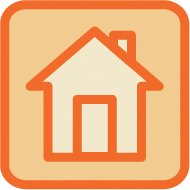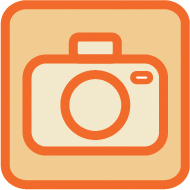 Women's Political Caucus
The Princeton Univeristy Chapter of the Women's Political Caucus is a political organization that encourages political participation by women of all political parties who support an Equal Rights Amendment and the empowerment of women to leadership roles.
E-mail:
puwpc@princeton.edu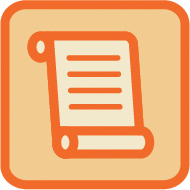 Woodworking Club
The Woodworking Club is committed to building and carving incredible creations out of wood - all types of wood, all types of scale, all types of projects.
Wounded Tigers Network
The Wounded Tigers Network (WTN) is a community of Princeton student-athletes that offer their support and guidance to injured athletes on campus.
E-mail:
wtn@princeton.edu
WPRB
Student run radio station broadcasting at 103.3 FM. Area includes Central New Jersey and Philadelphia. Rock, jazz, and more!
E-mail:
wprb@princeton.edu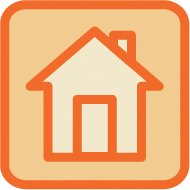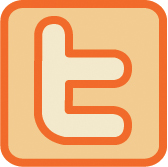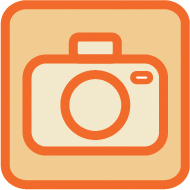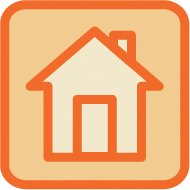 Wym'onStage
Wym'on Stage is a group dedicated to sparking and promoting dialogue about gender equality on Princeton's campus through an annual performance of Eve Enseler's The Vagina Monologues. rn
E-mail:
wymon@princeton.edu
Yoga Club
Offer opportunities to practice and study yoga in a variety of forms; to foster a community of yoga students and network with other bodies on campus interested in promoting yoga, broadly speaking. We organize free weekly yoga classes as well as workshops.
E-mail:
yogaclub@princeton.edu