University League Calendar
To express interest in any of our events contact us at Uleague Office, 221 Nassau Street 3rd Fl, Princeton, NJ 08544, call 609-258-3650, e-mail at uleague@princeton.edu or fax to 609-258-7228.
---
---
Thursday, February 12, 3:00 - 5:00 PM
Carl A Fields Center, MPR, 58 Prospect Ave.

-->

It started with a bang, and has been expanding ever since. For nearly a century, this has been the standard view of the Universe.

Research Areas
· Theoretical physics, Physical Cosmology

Research Interests
Peebles has made many important contributions to the hot big bang theory of the universe. With his teacher Robert Dicke and others he pioneered the study of the cosmic microwave background radiation. Along with making major contributions to the formation of light elements in the early universe, he developed methods of the measurement and theory of the structure and distribution of the galaxies. In the early 1980s Peebles wrote down the now well-established theory of the evolution of the universe, with its hypothetical dark matter and dark energy, from a hot dense early state.

Long before it was considered a serious quantitative branch of physics, Peebles was studying physical cosmology and has done much to establish its respectability.

Free and open to the public. Refreshments served.
Piano Concert by Rosanne Nahass
Sunday, March 15, 2015, 4:00 PM
Unitarian Universalist Congregation of Princeton
50 Cherry Hill Road, Princeton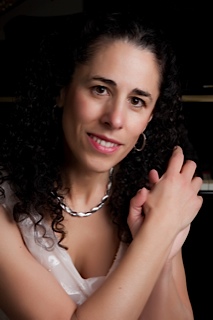 Program: PASSION AND THE PRE-RAPHAELITES
Franz Liszt: Funérailles
Claude Debussy: La Fille Aux Cheveux de Lin
Ce Qu'a Vu Le Vent D'Ouest
Maurice Ravel: Ondine from Gaspard de la Nuit
Alexander Scriabin: Vers la Flamme Op. 72
———Intermission—————
Franz Liszt: Sonata in B Minor

The Pre-Raphaelite Brotherhood, formed in 1848, was a group of young artists rebelling against the clichéd art standards in Victorian England. They wanted to return to the simplicity and truthfulness found in Gothic and Renaissance art (pre-Raphael) and looked for inspiration in the Bible and medieval legends, the literature of Dante, Shakespeare and others, nature, and most of all, beautiful women (called stunners). They strived to capture every exquisite detail in a luminous palette of brilliant colors and also convey the inner emotional state, often revealing the juxtaposition of two conflicting worlds. With this in mind, I chose each piece in the musical program to reflect those themes as well as create an emotional atmosphere. The Pre-Raphaelite Brotherhood was transformed over the years and eventually influenced the future arts and crafts movement and symbolism.
Open to the public. Reception to follow. Suggested Donation to the Unitarian Church: Adult $10, Student $5
Photo by Katya Chilingiri

Thursday, March 26, 3:00 -5:00 PM
Carl A Fields Center, MPR, 58 Prospect Ave.
He studied History and Oriental Studies at King's College, Cambridge 1959-1963 and did postgraduate studies at the School of Oriental and African Studies (SOAS) of the University of London 1963-1966 under the supervision of Professor Bernard Lewis. He was lecturer in Economic History with reference to the Middle East at SOAS 1966-1984 and Reader in the History of the Near and Middle East 1984-1986. In 1986 he was appointed Cleveland E. Dodge Professor of Near Eastern Studies at Princeton University. Since 2007 he has been Class of 1943 University Professor of Near Eastern Studies. He was a Guggenheim Fellow in Spring 1990.

His latest book, Ancient Religions, Modern Politics: The Islamic Case in Comparative Perspective (Princeton) was published in April 2014. Cook is also the recipient of the 2014 Holberg Prize. He continues to supervise graduate dissertations and contributes regularly to corresponding publications in his field of study.
Free and open to the public. Refreshments served.
Princeton University League Membership
At the University League we share your hopes that your experience here at Princeton will be stimulating and satisfying. We also believe that we can help. The information shared here invites you and your family to meet with others in the University community at events and activities around campus and nearby.

Now is a good time to start or renew your membership, which is $20 per family and entitles you to our announcements, participation in interest groups, and at-cost trips. Send your check to: The University League, 221 Nassau St., Princeton University, Princeton, NJ 08544.

Watch for future announcements on our website www.princeton.edu/uleague and we hope you can join us for one or more of these activities .

Regular Members: Faculty (defined as members of the teaching and research staff, directors of various teaching, research and library units, research associates, curators, persons with similar duties and all persons who have retired from these positions), staff, administration and the Institute for Advanced Study. In addition, regular membership includes a spouse or domestic partner of individuals in the above positions and any children. Annual dues $20 per family.

Guest Members: Any member of the community that supports the mission of the University League, who is attending at least one of the interest groups as a guest of a Regular Member and who has paid their membership dues. Annual due $20 per family. (We reserve the right to limit such memberships.)
The Merry Widow at the Metropolitan Opera
Friday, April 24, 2015, 7:30 pm
Save the Date. Details to Follow.
Here is a light comedy with a rich, tuneful score and plenty of opportunities for dancing. And, in its way, the story, which centers on an attractive widow from a Balkan land, now living in Paris, whose husband left her a fortune, touches on wistful emotions that often well up with the coming of a new year: the byways of romantic attachment, the passing of time, the difficulty of amending lost opportunities. Sung in English translated from the orginal German text.
Ze'eva Cohen: Creating A Life In Dance
The Program in Dance will present a screening of Ze'eva Cohen: Creating A Life in Dance, a recent documentary on dancer, choreographer, Professor of Dance Emerita, and Dance Program founder Ze'eva Cohen at 4:30 p.m. on Thursday, March 12 in the James M. Stewart '32 Theater at 185 Nassau Street. Following the screening, Cohen will engage in conversation with Professor of Dance Judith Hamera on the history of dance in higher education and the current state of opportunities in the field. Reception to follow. The event is free and open to the public.

The documentary film was also recently accepted to the Dance on Camera Film Festival at Lincoln Center, where it will shown on Tuesday, February 3 at 3:00 p.m.